About the Andrea Roberts Agency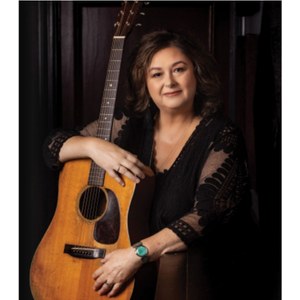 Bluegrass Unlimited Subscribers can click here to read the article about Andrea in the August 2021 BU issue. 
The Andrea Roberts Agency was established in 2004 when Andrea identified the need and fulfilled the desire of spreading the music that has been so dear to her throughout her life. By offering some of bluegrass and acoustic music's finest talent an outlet to share their gift with audiences across the country, as well as working with promoters to create an event that pleases their crowd and inspires audiences to return again, Andrea works to be a liaison between the music and its listeners.  
ARA is the culmination of Andrea's years of experience in varied facets of the industry, which provides her with a well-informed and understanding perspective that only someone with practical knowledge can possess. As a professional touring artist, Andrea performed with artists such as Bill Monroe, Jimmy Martin, Jim & Jesse McReynolds, Ralph Stanley, Larry Sparks, Mac Wiseman, Special Consensus, The Fox Family, Valerie Smith & Liberty Pike, Alecia Nugent, Tim Graves and Cherokee, New Tradition, and most notably, Petticoat Junction. She understands booking, traveling, recording, project coordination, airplay, sales, and marketing. As Petticoat Junction's bandleader, she was responsible for all aspects of keeping a band on the road for eight years. 
In 2020, Andrea was elected to a 3-year term on the International Bluegrass Music Association Board of Directors and she is also a proud alumnus of IBMA's Leadership Bluegrass program.  Andrea has witnessed phenomenal growth within IBMA and the bluegrass genre as a whole and believes that one of the most vital keys in strengthening the music is keeping artists on the road and in front of audiences. At the 2015 IBMA Momentum Awards,​ Andrea was awarded the Mentor Award, honoring the significant impact she has made on the lives and careers of newcomers to the bluegrass industry - musically and professionally.
Originally from Windfall, Indiana, Andrea relocated to Nashville in 1987. She now lives with her husband, Danny, and daughter, Jaelee, just outside the city in Murfreesboro, Tennessee.
---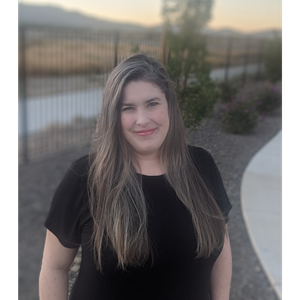 Jessie (Law) Allen moved to Nashville, Tennessee in 2005 from her hometown of Morgantown, Indiana to pursue a life long dream of being involved in and supporting the world of bluegrass music. Born into a bluegrass loving family, Jessie has been surrounded by that high lonesome sound since she witnessed her first jam session at the ripe old age of 2 days old and experienced her first festival when she turned two weeks.  
Jessie graduated from the prestigious Belmont University in Nashville, TN in 2009. During her time at Belmont she interned with ARA and IBMA and in 2007 she was the student monitor for Leadership Bluegrass. Following college Jessie had the opportunity to work with Tom T. and Dixie Hall's publishing company and record label widening her experience in the industry.  Bluegrass is something that has been part of her for many years, but truly this is only the beginning of her contribution towards keeping the music alive. 
 After her time as an intern, Andrea asked Jessie to stay on as office manager/right hand gal for the agency and now offers artist support services. After nearly 15 years in Nashville, Jessie now lives in Sparks, Nevada with her husband, Mark and son, Wyatt.