Hello Friends!  Our big week is finally here and we are looking forward to celebrating IBMA World of Bluegrass with you...virtually. This year has been filled with roadblocks, obstacles and things unforeseen that we could've never imagined but we WILL persevere with each other's help and support!  ARA would like to extend our gratitude to the IBMA staff for making sure that this event could still happen - THANK YOU!  
Please make sure to check out the ARA artists that are participating in a number of events this week!  Also, we have created a virtual office that you can visit for information about our artists and the services that we can provide.  We are available to assist you at any time!
Andrea, Jessie and Tammy
---
VWOB Schedule for ARA Artists:
Tuesday, September 29, 2020 2:00 PM - IBMA Momentum Awards - Mentor of the Year nominee - Alan Bibey 
Tuesday, September 29, 2020 8:17 PM - Bluegrass Ramble Showcase - Daryl Mosley
Wednesday, September 30, 2020 10:00 AM - Artist-to-Artist with Kristin Scott Benson and Doyle Lawson
Thursday, October 1, 2020 2:00 PM - Songwriter Showcase - Jaelee Roberts performing "One's Real Life"
Thursday, October 1, 2020 7:00 PM - 31st Annual IBMA Awards
Friday, October 2, 2020 2:32 PM - Mandolin Workshop with Alan Bibey 
SONG OF THE YEAR
Haggard - The Grascals
 
Written by: Harley Allen
 
[ Listen Now ]    [ Watch Video ]
GOSPEL RECORDING OF THE YEAR
Gonna Rise and Shine - Alan Bibey & Grasstowne
 
[ Listen Now ]    [ Watch Video ]
BANJO PLAYER OF THE YEAR
Kristin Scott Benson
MANDOLIN PLAYER OF THE YEAR
Alan Bibey
     

---
We would like to extend our heartfelt congratulations to the 2020 Bluegrass Hall of Fame Inductees: New Grass Revival, The Johnson Mountain Boys and J.T. Gray (Owner of Nashville's World Famous Station Inn). We also congratulate the Distinguished Achievement Award Recipients: bluegrass festival promoters Norman & Judy Adams, Musicians Against Childhood Cancer (MACC) founders Darrel & Phyllis Adkins, fiddle virtuoso/educator Darol Anger, San Diego's KSON "Bluegrass Special" host Wayne Rice and bluegrass innovator Jack Tottle.
---
If you haven't registered to participate in the business conference or for the free music pass visit WorldofBluegrass.org or directly to the ticket site here. Still have question about the format? Click here to read more!
---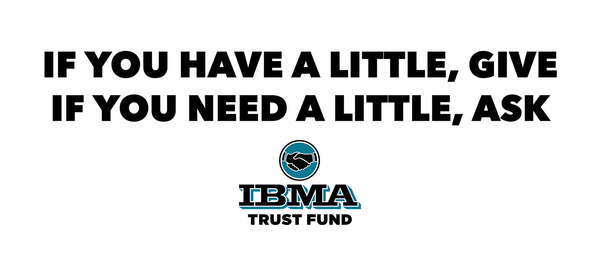 Please consider donating to help bluegrass musicians and others who work in our industry that are struggling during the pandemic by contributing to the IBMA Trust Fund for COVID-19 Relief. Also, PNC Bank is currently matching donations up to $50,000, read the press release here. 
 
Venmo: @Intlbluegrass  |  paypal.me/IBMATrustFund  |  www.ibma.org